Downloaddienst Grundwasserfelder Vorarlberg
Downloaddienst. Grundwasserfelder beschreiben Gebiete mit großen zusammenhängenden Grundwasservorkommen.
Wichtige Felder und Datentypen der Attributtabelle (jene, die inhaltliche Informationen enthalten):
ANLAGENNAM (String) = Name des Grundwasserfeldes im Wasserinformationssystem VOrarlberg
ANLAGENTYP (String)
TYPCODE (String)
ANLAGENSUB (String)
SUBTYPCODE (String)
BEARBEITUN (String)
STRASSE (String)
PLZ (Number)
GEMEINDE (String)
WISONLINE (URL) = URL zum WIS-Auszug (nur im Landesportal verfügbar!)
WIS_ID (String)= eindeutige Kennung der Anlage im Wasserinformationssystem Vorarlberg
Ist für INSPIRE gemeldet.
Datenaktualität:
aktuell, Aktualisierung im Bedarfsfall
Simple
Identification info
Date (

Creation

)

2009-06-16
Date (

Revision

)

2019-07-08T12:00:00
Keywords

infoFeatureAccessService
Grundwasserfelder
Grundwasser
GEMET - INSPIRE themes, version 1.0 (

Theme

)

Versorgungswirtschaft und staatliche Dienste
GEMET - Concepts, version 3.1 (

Theme

)

Klärschlamm
Abwasserbehandlungsanlage
Abwasserbehandlung
Abwasserentsorgung
Access constraints

Other restrictions
Use constraints

Other restrictions
Service Type

download
Coupled Resource
Operation Name

GetCapabilities
Identifier

e2a6303a-a66c-4ec8-8eca-eae50de442d5
Contains Operations
No information provided.
Operates On
Hierarchy level

Service
Other

Service
Domain consistency
Conformance result
Date (

Publication

)

2009-10-20
Explanation

siehe Referenzdokument (INSPIRE Technical Guidelines)
Pass

true
gmd:MD_Metadata
File identifier

1c513524-f650-4a0f-be3a-81b3bc7066b4  

XML
Metadata language

German
Hierarchy level

Service
Hierarchy level name

Dienst
Date stamp

2020-11-17T10:45:11
Metadata standard name

ISO19119
Metadata standard version

2005/PDAM 1
Overviews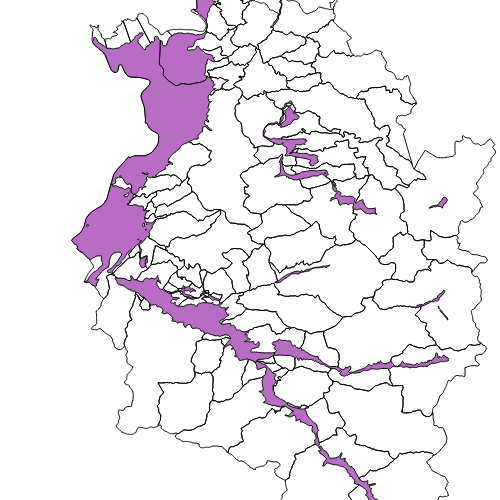 Provided by
1c513524-f650-4a0f-be3a-81b3bc7066b4
  Access to the portal
Read here the full details and access to the data.
Associated resources
Not available