Biotopinventar Vorarlberg
Das Vorarlberger Biotopinventar erfasst und beschreibt die besonders wertvollen Lebensräume (Biotope) Vorarlbergs.
Folgende Kriterien sind für die Aufnahme in das Biotopinventar entscheidend: Natürlichkeitsgrad, Seltenheit, Vorkommen geschützter Arten (Tier- und Pflanzenarten), Vorkommen gefährdeter Arten und Lebensgemeinschaften, Ökologische Wohlfahrtswirkung, Landschaftsplanerische Bedeutung, Landeskulturelle Bedeutung, Wissenschaftliche Bedeutung
Die Ersterhebung der Biotope Vorarlbergs erfolgte 1984 bis 1989. Die Aktualisierung des Inventares wurde von 2005 bis 2009 durchgeführt.
Weiterführende Informationen (Gemeindeberichte, Fotos und Artenlisten) sind im VOGIS-Atlas und auf der Homepage des Landes abrufbar.
Wird im INSPIRE Darstellungsdienst verwendet.
Datenquelle: biotope.shp
Felder und Datentypen der Attributtabelle:
Name (String), aggregierter Lebensraumtyp – AGG_LRTYP (String), Biotopnummer - BIOTOPNR (String), eindeutiger Flächencode - BIOTOPCODE (String)
Identification
Data identification
Citation
Date (

Creation

)

2010-01-19
Date (

Revision

)

2019-07-08T12:00:00
GEMET - INSPIRE themes, version 1.0 (

Theme

)
Keywords
GEMET - Concepts, version 3.1 (

Theme

)

Biosphäre , Biotop , Lebensraum , Biogeographie
Spatial scope (

Theme

)
Legal constraints
Access constraints

Copyright
Other constraints

keine Einschränkungen
Denominator

5000
Metadata language

German
Topic category
Extent
Distribution
Distribution
Distribution format

ESRI Shapefile (- )

Specification
Quality
Data quality
Hierarchy level

Dataset
Domain consistency
Measure identification

INSPIRE / Conformity_001
Conformance result
Citation
Date (

Publication

)

2010-12-08
Identifier
Unique resource identifier
Codespace
Explanation

siehe Referenzdokument (INSPIRE Technical Guidelines)
Pass

false
Statement

Hersteller: Amt der Landesregierung, Abteilung IVe - Umwelt- und Klimaschutz
Metadata
Metadata
File identifier

b71983fb-3e5e-411f-a8cb-8b5c3aec1722  

XML
Metadata language

German
Hierarchy level

Dataset
Date stamp

2019-11-28T09:33:01
Metadata standard name

ISO19115
Metadata standard version

2003/Cor.1:2006
Overviews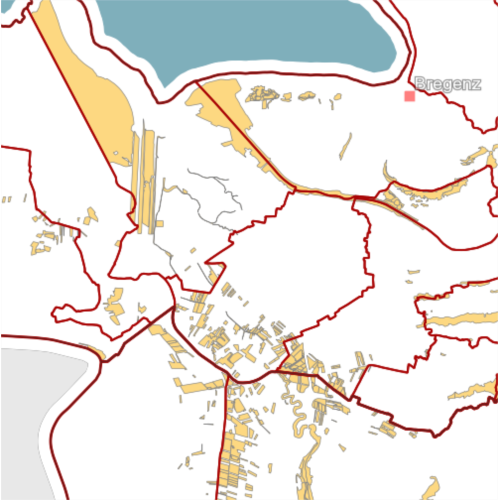 Provided by
b71983fb-3e5e-411f-a8cb-8b5c3aec1722
  Access to the portal
Read here the full details and access to the data.
Associated resources
Not available